Kia Sportage: General Information
Specifications
Specifications
Front Suspension

Rear Suspension

Wheel & Tire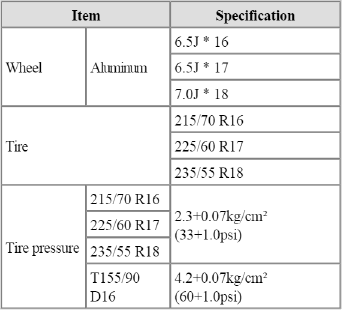 Wheel Alignment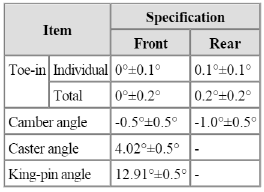 Tightening torque
Front Suspension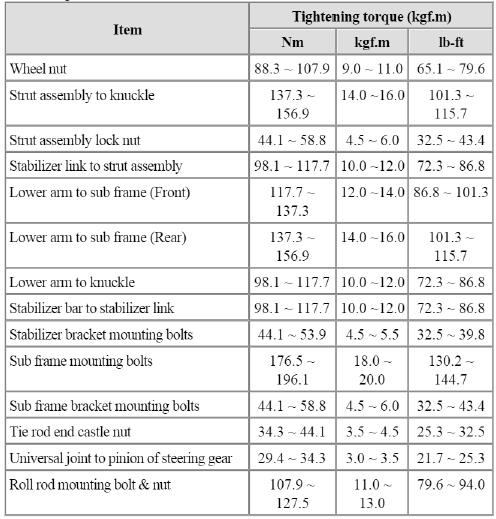 Rear Suspension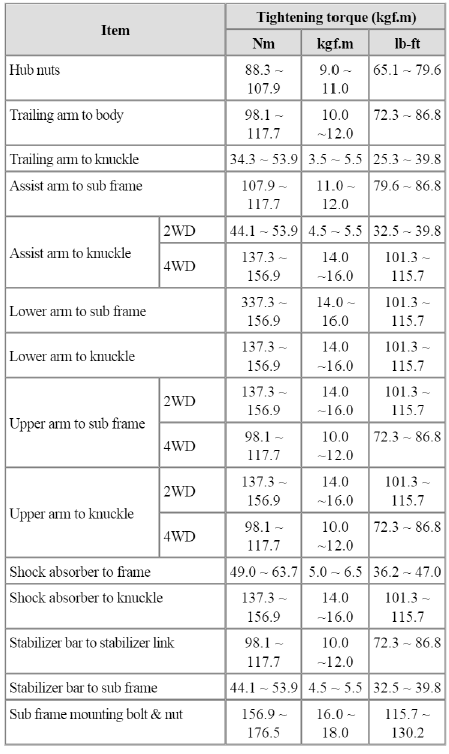 Special Service Tools
Special Service Tools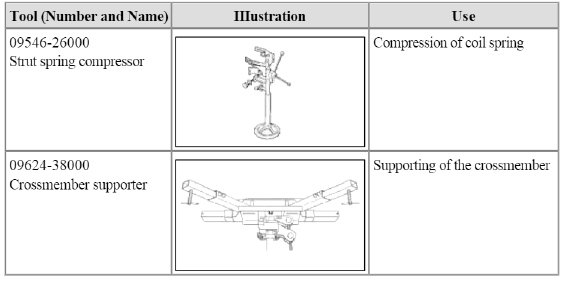 Troubleshooting
Troubleshooting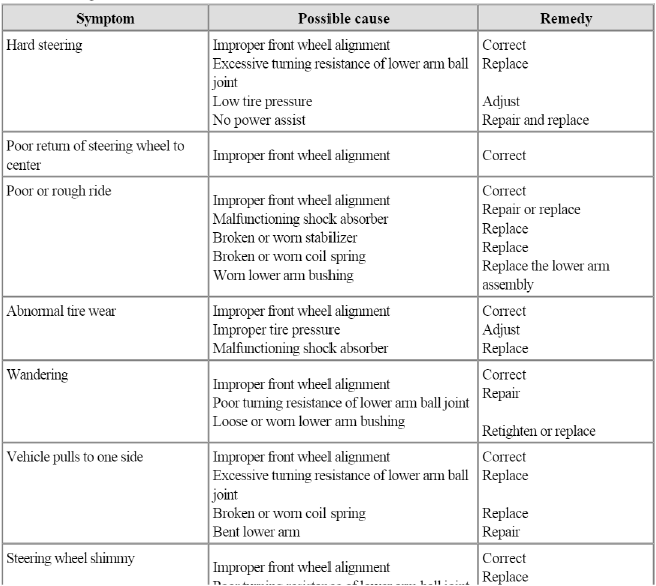 Wheel/tire noise, vibration and harshness concerns are directly related to vehicle speed and are not generally affected by acceleration, coasting or decelerating. Also, out-of-balance wheel and tires can vibrate at more than one speed. A vibration that is affected by the engine rpm, or is eliminated by placing the transmission in Neutral is not related to the tire and wheel. As a general rule, tire and wheel vibrations felt in the steering wheel are related to the front tire and wheel assemblies. Vibrations felt in the seat or floor are related to the rear tire and wheel assemblies.
This can initially isolate a concern to the front or rear.
Careful attention must be paid to the the and wheels. There are several symptoms that can be caused by damaged or worn tire and wheels. Perform a careful visual inspection of the tires and wheel assemblies. Spin the tires slowly and watch for signs of lateral or radial runout. Refer to the tire wear chart to determine the tire wear conditions and actions.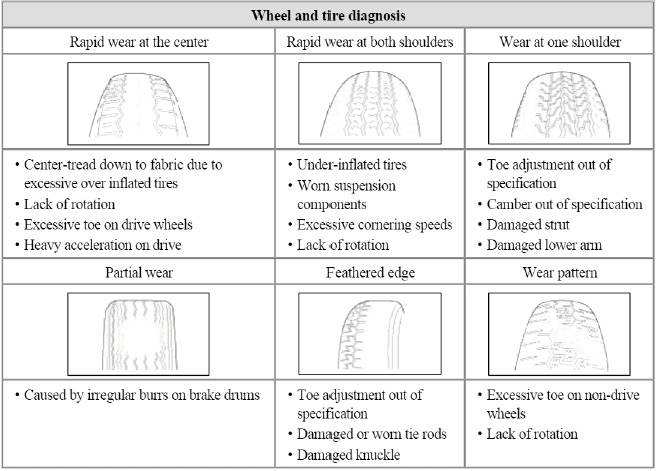 READ NEXT:
Components Location Front axle Front lower arm Drive shaft Stabilizer bar Steering gearbox Sub frame Front strut assembly Front Strut Assembly Components and Components Location Components
SEE MORE:
Components and Components Location Component Location Components Intake case (LH) Intake case (RH) Blower motor Intake door Intake actuator Mofet [Auto type] Resistor [Manual type] Climate c
Description EPS (Electric power steering, Column assist type) system uses an electric motor to assist the steering force and it is ail engine operation independent steering system. EPS control module controls the motor operation according t