Kia Sportage: General Information, Troubleshooting, Special Service Tools
General Information
Specification
Air Conditioner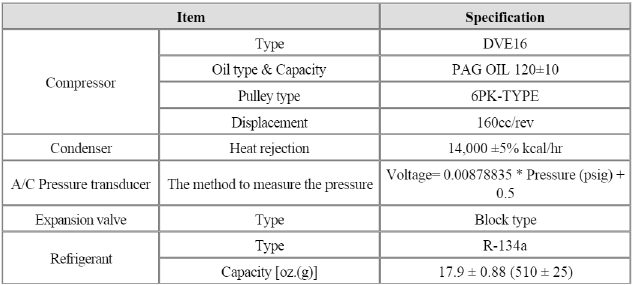 Blower Unit

Heater And Evaporator Unit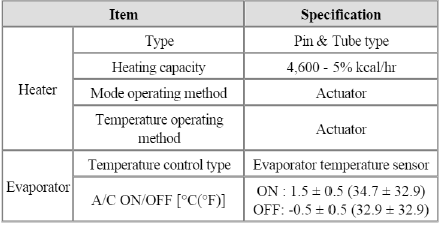 Troubleshooting
Troubleshooting
Problem Symptoms Table
Before replacing or repairing air conditioning components, first determine if the malfunction is due to the refrigerant charge, air flow or compressor.
Use the table below to help you find the cause of the problem. The numbers indicate the priority of the likely cause of the problem. Check each part in order. If necessary, replace these parts.
After collecting the malfunction, check the complete system to ensure that performance is satisfactory.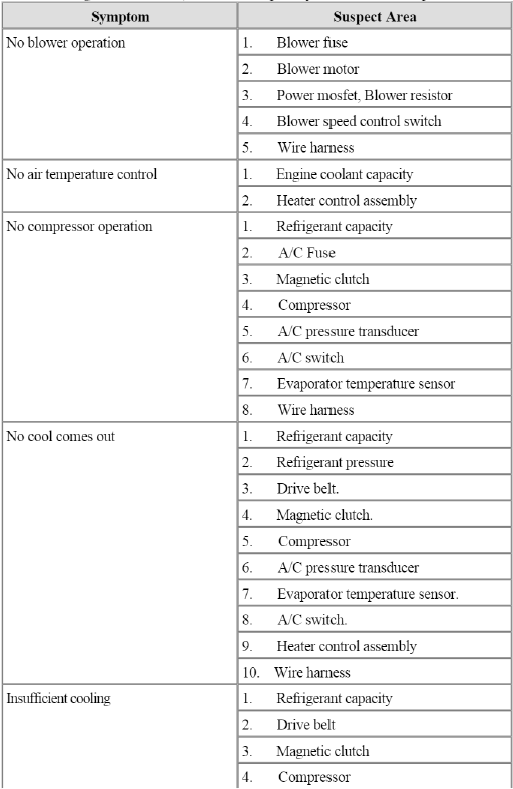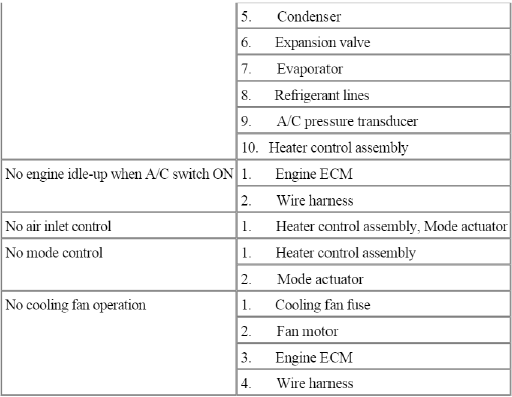 Special Service Tools
Special Service Tools

READ NEXT:
Instructions When Handling Refrigerant 1. R-134a liquid refrigerant is highly volatile. A drop on the skin of your hand could result in localized frostbite. When handling the refrigerant, be sure to wear gloves. 2. It is standard prac
Refrigerant System Service Basics Refrigerant Recovery Use only service equipment that is U.L-listed and is certified to meet the requirements of SAE J2210 to remove 4FC-134a(R-134a) from the air conditioning system. CAUTION Air condi
SEE MORE:
Operating front fog light (if equipped) Fog lights are designed to provide improved visibility when visibility is poor due to fog, rain or snow, etc. The fog lights will turn on when the fog light switch (1) is turned to the on position aft
Specifications Specifications Tightening Torques Special Service Tools Special Service Tools