Kia Sportage: Disassembly - Replacing body panel
Disassembly
1. Body measurement
Before disassembling, measure the damaged area according to the dimensions supplied in Body Dimension, Section 31. If deformation is present, use a frame straightener to adjust.
When disassembling a panel, apply clamps to prevent damage of each part, and support the lower end of the frame to prevent deformation during the procedure.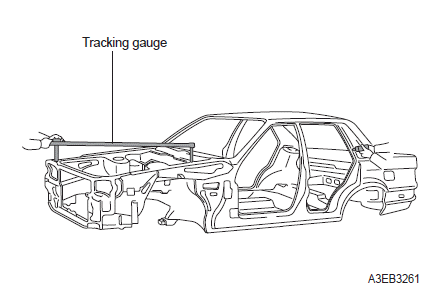 2. Cut and welding point selection
Cutting, if necessary, should not be done in a reinforcement area. Select an area which will result in the least amount of deformation after welding.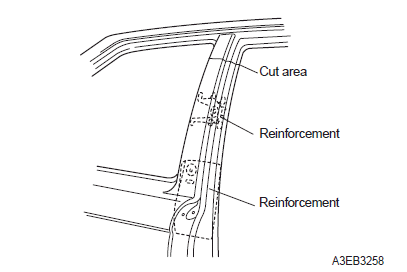 3. Cutting rough area for replacement part
Cutting should be done according to the following steps to make disassembly easy:
Use care when cutting an area close to a pipe or wiring harness.
Cut an area leaving 30~50 mm of tolerance.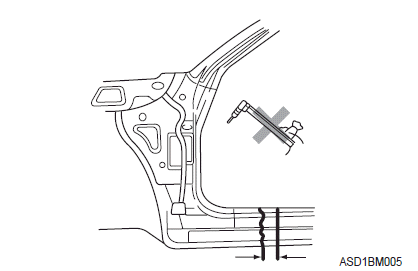 4. Removing paint from an area to be spot welded
Using a torch and wire brush, remove paint completely before beginning welding.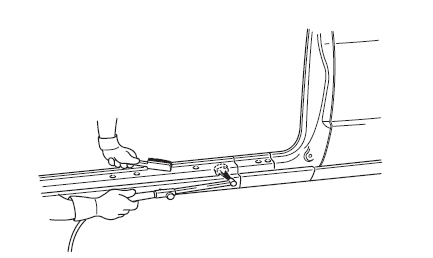 5. Determine a cutting method
Cutting a spot welded area
Make a hole in the middle of spot welded area with a punch, disassemble welded area using a spot cutter and remove using a chisel.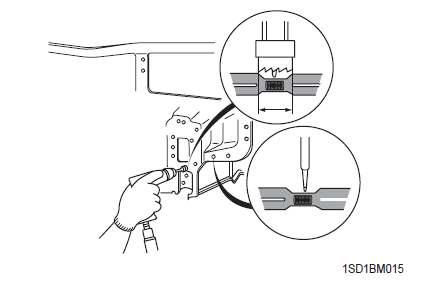 Removing brazed area
Disassemble using a torch and wire brush, and remove with a chisel.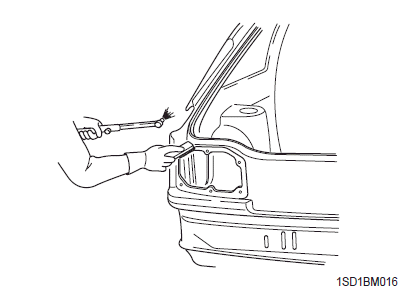 Removing arc welded area
Remove plug welded area using a disk grinder and disassemble with a chisel.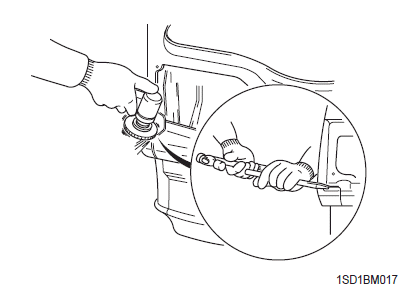 READ NEXT:
Preparation for assembly 1. Spot weld finish Use a disk grinder or similar tool to finish spot weld mark. Do not grind more than is necessary to smooth surface. 2. Panel preparation Repair any bent or uneven areas with a hammer to improve th
Assembly 1. Checking welding and fitting in advance When assembling a new part, measure the dimensions of each part according to the body dimensions given in Section 31, and set part to the reference dimensions. Prior to final weld
Welding part Setion Cowl panel assembly Welding part Section Dash panel assembly Welding part Section Center floor panel assembly Welding part Section Rear floor panel assembly Welding part Section
SEE MORE:
Engine oil is used for lubricating, cooling, and operating various hydraulic components in the engine. Engine oil consumption while driving is normal, and it is necessary to check and refill the engine oil regularly. Also, check and refill the o
Lane Keeping Assist malfunction Check Lane Safety system When Lane Keeping Assist is not working properly, the warning message will appear and the yellow ( ) indicator light will appear on the cluster. If this occurs, have the function