Kia Sportage: Vehicle protection
1. Cover the seats before performing any procedure to keep them from getting dirty.
2. Cover all glasses, seats and mats with a heat resistant cover when welding.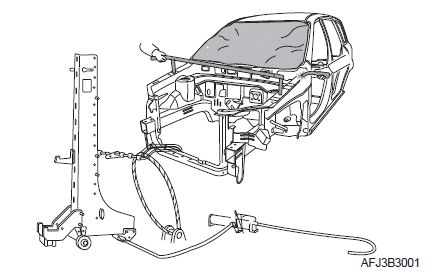 3. Protect moldings, garnishes and ornaments.
A word about safety
1. Wear the appropriate safety equipment that is necessary for the procedure being performed.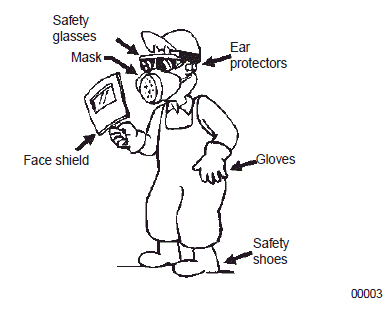 2. When welding or performing other procedures that require the use of an open flame near the fuel tank, disconnect and remove the tank and fuel pipe, and cap the pipe to prevent fuel leakage.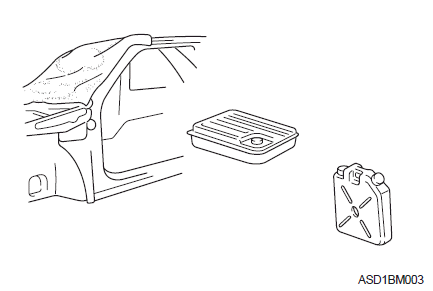 READ NEXT:
Observe the following tips when welding. 1. Wear appropriate eye protection. 2. Carefully follow the manufacturers operating instructions for the welding machine you are using. 3. Do not weld, smoke or allow open flames around volatile chemi
Measuring dimensions before beginning Measure the dimensions of the damaged area according to the body dimension drawings before disassembling and repairing. Adjust dimensions with body frame adjuster if deformed. Selecting cutting area Select
SEE MORE:
The Auto Hold is designed to maintain the vehicle in a standstill even though the brake pedal is not pressed after the driver brings the vehicle to a complete stop by pressing the brake pedal. Applying Auto Hold function Press the brake peda
Description and Operation Description Crankshaft Position Sensor (CKPS) detects the crankshaft position and is one of the most important sensors of the engine control system. If there is no CKPS signal input, the engine may stop because